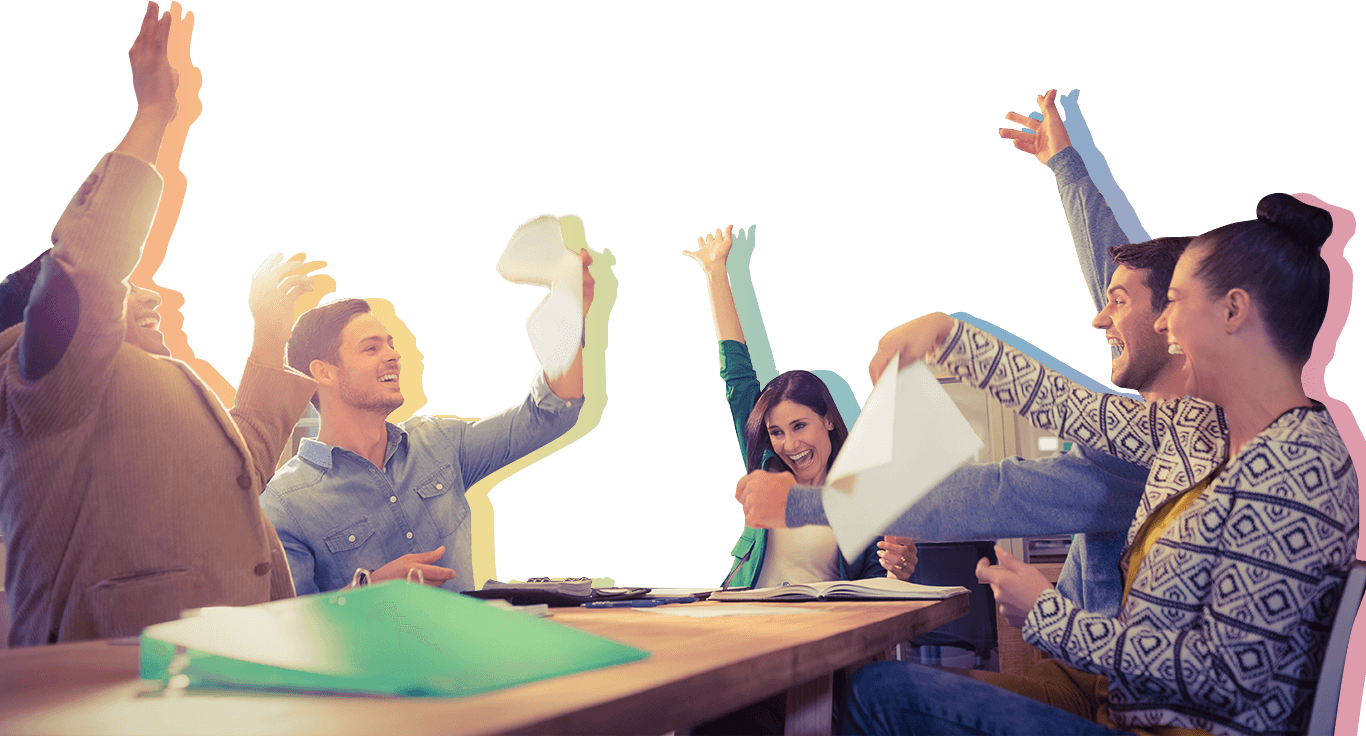 Our Story
We're an award-winning, full-service digital marketing agency, helping brands to be heard above the noise and connect with their audience. We do this through a blend of creative campaigns, smart technology, strategy and innovation to help our clients grow their business using digital.
Ready to Rock this?
Contact us to start evaluating your digital marketing plan!
get your geek on
What our client's say?
"I love my new website! FLD did a great job capturing my branding which is reflected throughout. The graphics are brilliant too. My website looks fresh, easy to navigate and very user friendly.
When it was suggested that I consider 3 key services I reviewed my business model and clarified 3 main target audiences. Their consultative approach was helpful in many ways beyond my website! If you are looking for a new or refreshed website the represents you and your business, I can highly recommend Ben and the whole FLD team!"
"The team at Fun Lovin' Digitals did our Dubai Real Estate website for us and you were fantastic from start to finish. You understood the scope of the project from the very first kick-off meeting and knew exactly what we wanted and more. From the get-go the team were very professional, sending us regular updates to the development website and were happy to implement our changes very quickly. The website more than matched our expectations and more importantly the project was delivered on time. We wouldn't hesitate to use you guys again and we look forward to working on more projects with you in the near future."
Tom Farmer | Marketing & Brand Director Crowngate International
Ben is a dedicated professional and very knowledgable in his field. I would recommend Ben to anyone who is looking for great customer service.
David Burns MBE
Ben has a great team spirit. I admire his dedication to our group. Would recommend him anyday!
Lubna Qassim - Global Lawyer, Strategist
After just three months together we made more progress than our previous agency had in a year. This growth in performance after such a short period has far exceeded our expectations.
Soren Kraen - CEO - Xworks
Fun Lovin' Digitals have been of great benefit to our organisation. Their knowledge and experience of online marketing has already produced great results. We look forward to working with the guys for years to come.
Emily Christensen - Director - H3O International
Fun Lovin' Digitals have delivered above and beyond our expectations. Our new website has received so much positive feedback, and sales since launch, we've seen our biggest year on year revenue increase ever.
Eric Marcelo - Director - Leadzgen
FLD gave incredible advice with respect to our SEO and SEM strategy. Now we run an efficient operation that converts well and reduces our budgets.
James G - Legal Advisor - Al Riyami Legal
FLD have provided invaluable to our organisation, from consultation around brand, services and target markets, through to implementation into a website and digital machine that gives results.
Yvonne Spiller - Managing Director - FCS Corporate Services
We have worked with Fun Lovin Digitals for a couple of years and have seen great results from their SEO services. We have also used them to build our IT-Serve website and this is now driving good results to the business.
Jens Lund - CEO - IT-Serve.com
We used FLD to form the strategy for our site and the content marketing activities that would drive traffic to it. We saw fantastic results, even in the first few months, something that other agencies have struggled with.
David Cook - CEO - Project Partners
Say Hello
We'd love to talk to you!